Is Your Elderly Loved One Getting Enough Protein in Her Diet?
Elderly Care in Scarsdale NY
Protein is so important for your elderly loved one's body to stay healthy and strong. Talk to your loved one's doctor to determine exactly how much protein is optimal for her. Chances are that your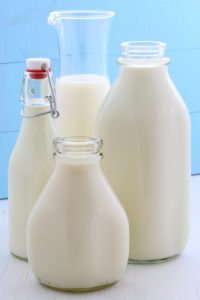 loved one is getting too little protein and could use a boost.
Hard-boiled Eggs Make Great Snacks
Hard-boiled eggs are easy to make and they're portable, too. Your elderly loved one might enjoy one on its own as a snack or she might want to add one into her salad or slice one to add to a sandwich. The possibilities are endless, really, and they're filling, too. You can make a batch of hard-boiled eggs at the beginning of the week and your loved one can simply grab and shell one whenever she's ready for one.
Nuts Have Protein and Healthy Fats
Another snack idea that makes a lot of sense for your elderly loved one are nuts, such as walnuts, pecans, and even peanuts. They're easy to pack for outings and they're full of protein, fiber, and healthy fats. If your loved one has trouble chewing, nut butters make a great substitute. You can also add chopped nuts to a chef salad as a topper or toss them into tuna salad or chicken salad for a little extra texture.
Beans Are Indeed Magical
Beans are an incredible source of both protein and fiber. They're versatile, too, which makes them easy to incorporate into your loved one's diet. If your loved one is a vegetarian, beans are likely to be the easiest source of protein for her. You can add beans to soups, stews, and even to sauces in order to boost the protein level of the entire meal.
Milk Has Plenty of Protein
One easily-overlooked source of protein is milk. It's a great source of calcium, too, so you might want to consider adding a glass of milk to your loved one's daily diet. If your elderly loved one is sensitive to milk, there are lactose-free alternatives or even nut milks that offer lots of protein, too.
Your loved one's elderly care providers can help you plan out meals that include these and other ideas for boosting her protein intake.
If you or an aging loved one are looking for elderly care in Scarsdale, NY, call the friendly staff at The Perfect Home Care at (855) 855-5728.  Call today!
Latest posts by Geralyn DiGiovanni, Manager, Client Services
(see all)